Double Threat Hair Growth Collection
Regular price
Sale price
$45.00 USD
Unit price
per
Sale
Sold out
YOU CANOT GO WRONG WITH THIS DUO TOGETHER ‼️ 
Are you struggling with excessive Dandruff? Psoriasis? Lack of growth, dry skin,Alopecia, bad acne,Dry scalp? Or any other scalp issues?  That's why I created these 2 Vegan 🌱 formulated products to help with those issues ☑️ My products are best around 🙌🏾 I have helped so many people solve they scalp issues & gain they confidence back… 
BENEFITS OF THE TRIPLE THREAT 🔽🔽🔽🔽
Soothes/Conditions of 
MIST-CAN BE USED ON FACE & HAIR  

OIL-HAIR & BODY  
This  Set can help:
fight fungus on scalp,

stops itch 

condition hair 

moisturize 

Promotes Growth 

seal in nutrients 

Promote thicker fuller hair 

lock the healthy things your hair is missing
Ingredients: Argon Oil,Almond Oil communis ricinus, olea europaea, alpha-tocopherol, lavender  pineapple love 
Share
How to use

Spray on your hair and scalp, 3 to 5 times a week for best results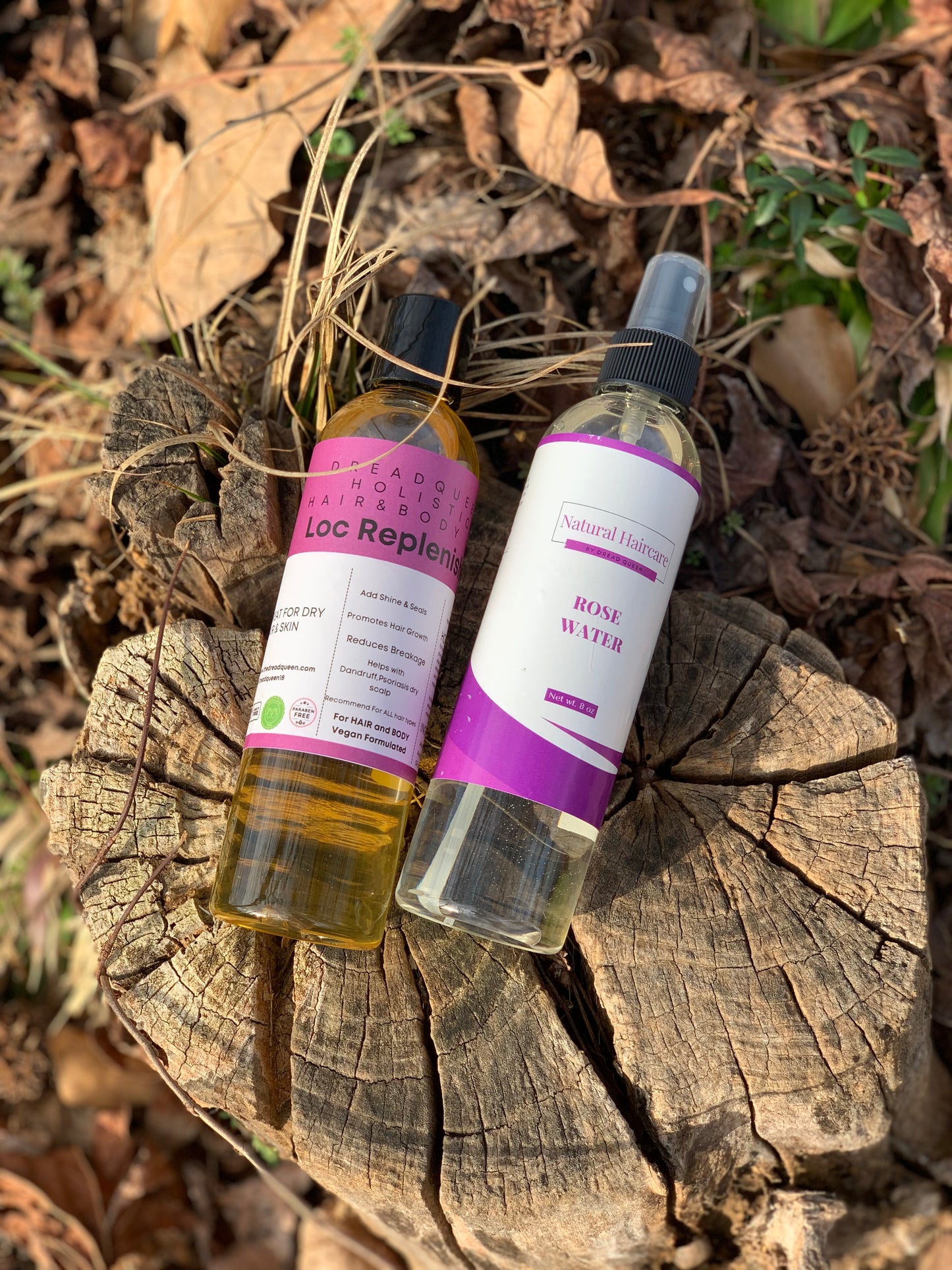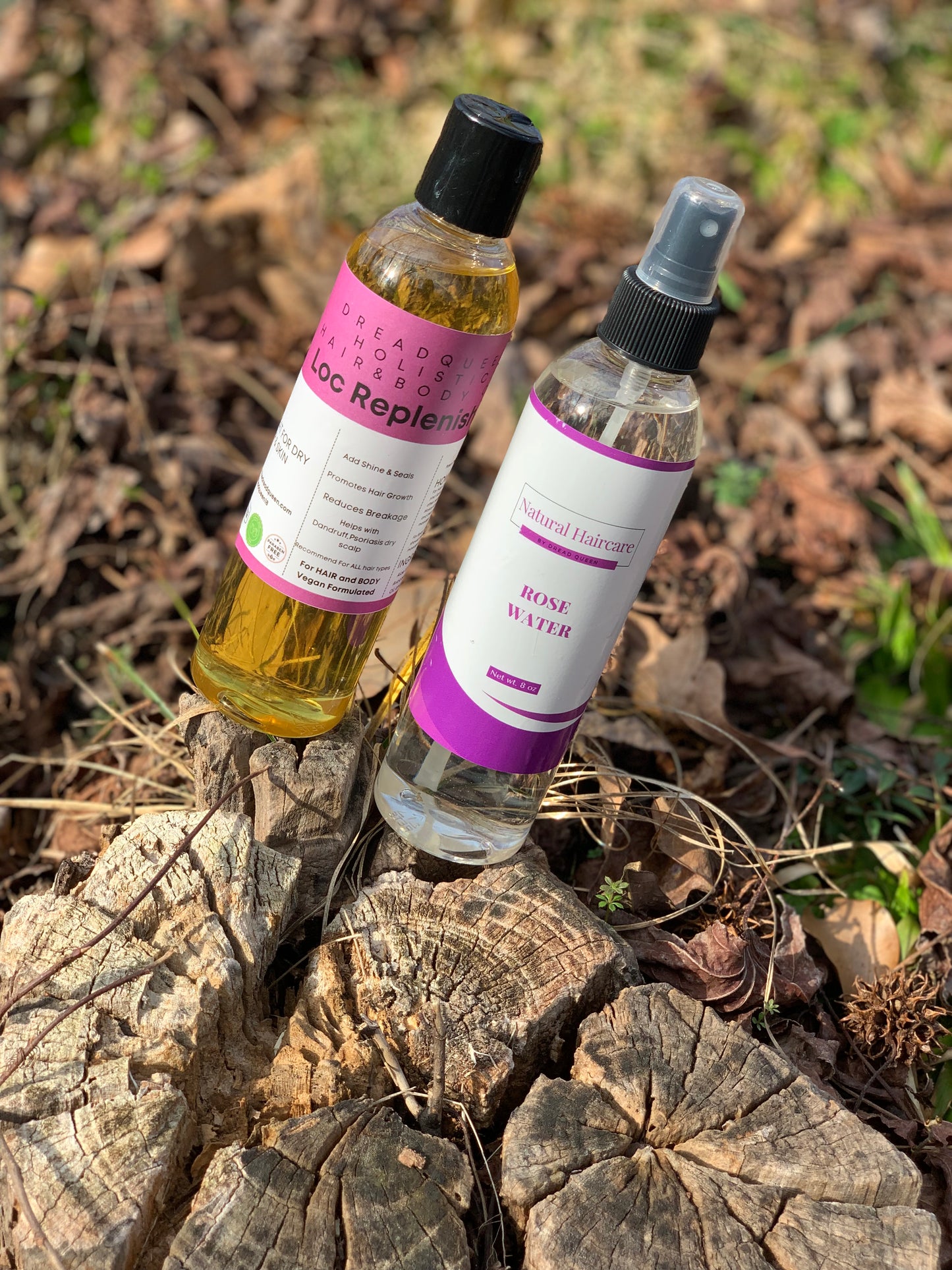 Dynamic duo!
I love the hydration mist and oil it keeps my locs hydrated/moisturize and also keep them feeling soft. I can also see the growth my hair has had since using these products.
Y'all better getchu some of these‼️
I've struggled with dryness and breakage my whole
Life I've tried everything possible but these duo products here has worked wonders not only for me but for my kids as well who have severe eczema especially in their scalp and when I say this has been a life saver trust and believe me it has!! Thank you so much for educating me and helping me and my
Kids grow healthy hair💛💛‼️ 10/10 highly recommended‼️
Great products
I love these products. Got rid of my dandruff and itchy scalp in a month. If you haven't tried it or sat in Sherri's chair then you are definitely missing out!!!!
Amazing !
Sherri's rose water definitely keeps my hair feeling hydrated & frizz free! Not to mention how good it feels & smells on my scalp with the oil as well. 10/10 always recommend hands down! The best products you can use from the best loctician! If you haven't booked with her you are definitely missing out.
WE WANT TO HEAL YOUR SCALP AND GROW YOUR HAIR & EDGES BACK I CARE ABOUT YOUR HAIR
Welcome to my store, where you can find all things Sherri's Naturals all products are 100% organic Natural & Hollistic and Proven to cure and treat your scalp. Our products are great if you strugging with dry scalp, psoriasis,lack of growth,inflammed follices Our products restore,revuild,stop breakages,add moisture and most of all HEALS SCALP and GREAT FOR ALL HAIR TYPES. I reccomend you order my special vegan formulatedHydration mist and oil with aloe lemongrass teatree and other herbs Hydration mist and oil
SEE YOU AT CHECKOUT !!
Rose Water Hydration Mist

Are you struggling with dandruff,Lack of Moisture? Dryness? lack og growth,Dandruff? this Natutal Organic Mist will do the job cruelty free and good on ALL HAIR TYPES

5 STAR REVIEW

5 STAR REVIEW FROM CUSTOMERS
LACK OF MOISTURE,GROWTH FRRIZZINESS DRY COLOR TREATED HAIR?
If you haven't quite found the shampoo and conditioner of your dreams, then Olaplex No. 4 and 5 will be perfect for you. Olaplex products are designed to work well with all hair types to prevent breakage and this shampoo and conditioner duo can be a treat for your hair no matter what your texture, length, or color is.