Let customers speak for us
100% NATURAL Products For Your Hair,Skin Scalp & Body !!!! ❌No Sulfate ❌ No Alcohol ❌ Not tested on Animals
Serving 100% TOXIC FREE NATURAL Products Saving one Crown 👑 at a time…
WELCOME I KNOW YOU CAME HERE FOR HELP AND THAT IS EXACTLY WHAT I DO I AM HERE TO HEAL CURE AND TREAT YOUR HAIR TO ANY NEEDS WITH MY SPECIAL 🌱 NATURAL FORMULATED PRODUCTS ARE PROVEN TO HELP .. ARE YOU STRUGGLING WITH SCALP ISSUES, LACK OF GROWTH ALOPECIA.FUNGUS ON SCALP, DANDRUFF ,DRYNESS,LACK OF MOISTURE ? IF YOU ANSWERED YES TO ANY ABOVE YOUR IN RIGHT PLACE .. BEST PRODUCTS AROUND I HAVE HELPED SO MANY MEN & WOMAN WITH THEY HAIR ISSUES AND GAIN THEY CONFIDENCE BACK. Formulated just for You Great for ALL HAIR TYPES MY TOP RECCOMENDATIONS ARE PROVEN TO Grow, TREAT STOP that ITCH reduce the DANDRUFF AND DRY SCALP AND SEAL IN THE Nutrients your hair Lacks All in One ☺️
I AM ALSO OPEN FOR IMMEDIATE BOOKING AS WELL..
DONT FORGET TO GRAB THE Double GROWTH SET FYI- (HAVE TO BUY TOGETHER CAN BUY ONE WITHOUT OTHER BUT DESIRED RESULTS MAY VARY)THEY WORK TOGETHER BETTER AS A SYSTEM)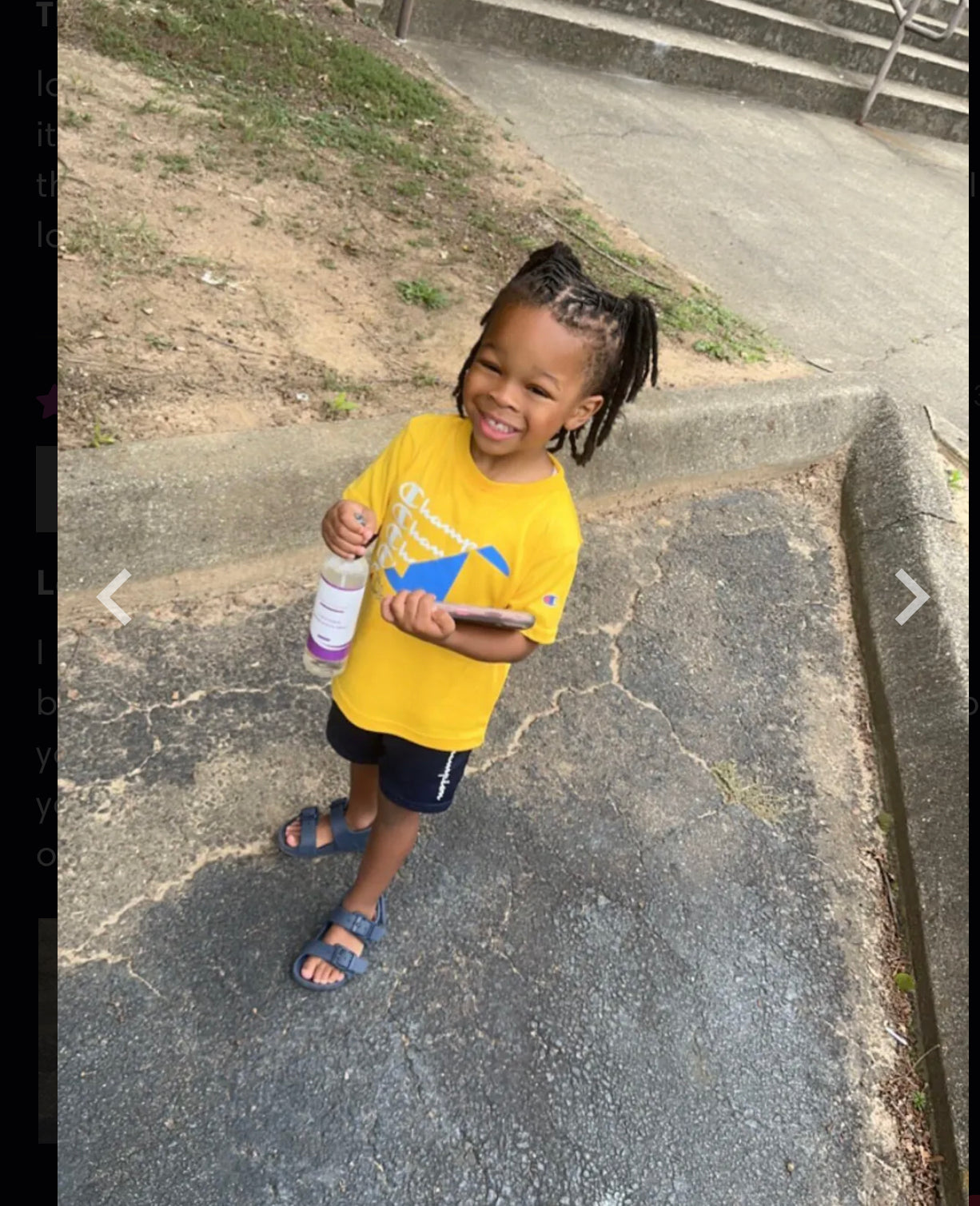 🚨 WAIT DID YOU KNOW ITS ALSO KID FRIENDLY. GRAB THE 2 TOP BEST SELLERS ‼️
🚨 Are your baby struggling with excessive Dandruff? Psoriasis? Eczema Lack of growth, Alopecia Dry scalp? Or any other scalp issues? ☑️ My products are best around 🙌🏾 & Are a 100% SAFE !!
CLICK HERE TO GRABS THERES NOW!!
✨REAL PEOPLE REAL RESULTS🙌🏾
🚨 Hydration Mist Testimony

I love Sherri Rose water because it hydrates my scalp and keep my color fresh and moisturized smells amazing and have seen crazy new growth A MUST HAVE IF YOU HAVEN GOTTEN YOURS

5 STAR REVIEWS 🎉🎉

#1 SELLER Hair/Body Oil !!!

TOP TIER 100% NATURAL Products that YOU & Your Skin & Body will Love ☺️

DUO TESTIMONAL 🙌🏾

I used Sherri's Natural Hair Growth Oil and i just wanna say "WOW". Before i came to you my scalp was always itching. You asked me to rate it & I said itching on 10, but now its a 4, and its only been a week. Looking forward to zero itching for the first time i can remember. I even had to tell my mom to get her own lol. Thank you, Sherri!

B. Shepard Winder, Ga.

😱Listen to what she got to SAY

Our Products are Proven to Heal,Nourish & Moisturize your hair in the most Natural way & Healing properties in more ways than you can imagine 🙌🏾

Testimonials

Sherri is the best! I get so many complements on my silk pressed, red hair! Before i went to her my color always looked dull and dry!

S. Johnson Athens, Ga.

I'm so proud of you! You are so passionate and knowledgable about hair care. Watching your journey has been so inspirational.

YonniRed the loc guru.