🌱Holistic E-Book✨🌱
Regular price
Sale price
$14.00 USD
Unit price
per
Sale
Sold out
Did you know Mucus  & Inflammation is #1 Cause of ALL DISEASES? 🤔  (Keep Reading) 👇🏾👇🏾 
Are you struggling with loosing weight keeping it off, Mucus,Stress,Anxiety,Hair Loss,Inflammation,HBP, STI, Poor Dieting,Don't know correct Foods to eat THIS E-Book is for YOU  !! 
There is NOTHING I LEFT OUT IN THIS E-BOOK !! 
Trying Transform & Have a better/Healthier Mind body & Soul GRAB YOURS NOW I promise this will Transform your Life :) 
Its going to change your Lives in more ways you can imagine 🙏🏾 the people around you gone have to move outta your way cause it's a NEW YOU APPROACHING !! 
AFTER PURCHASE GET SENT STRAIGHT Via Digital  Product TO EMAIL NO WAIT NO HOLD UP NO TIME WASTED!! 


Share
How to use

Spray on your hair and scalp, 3 to 5 times a week for best results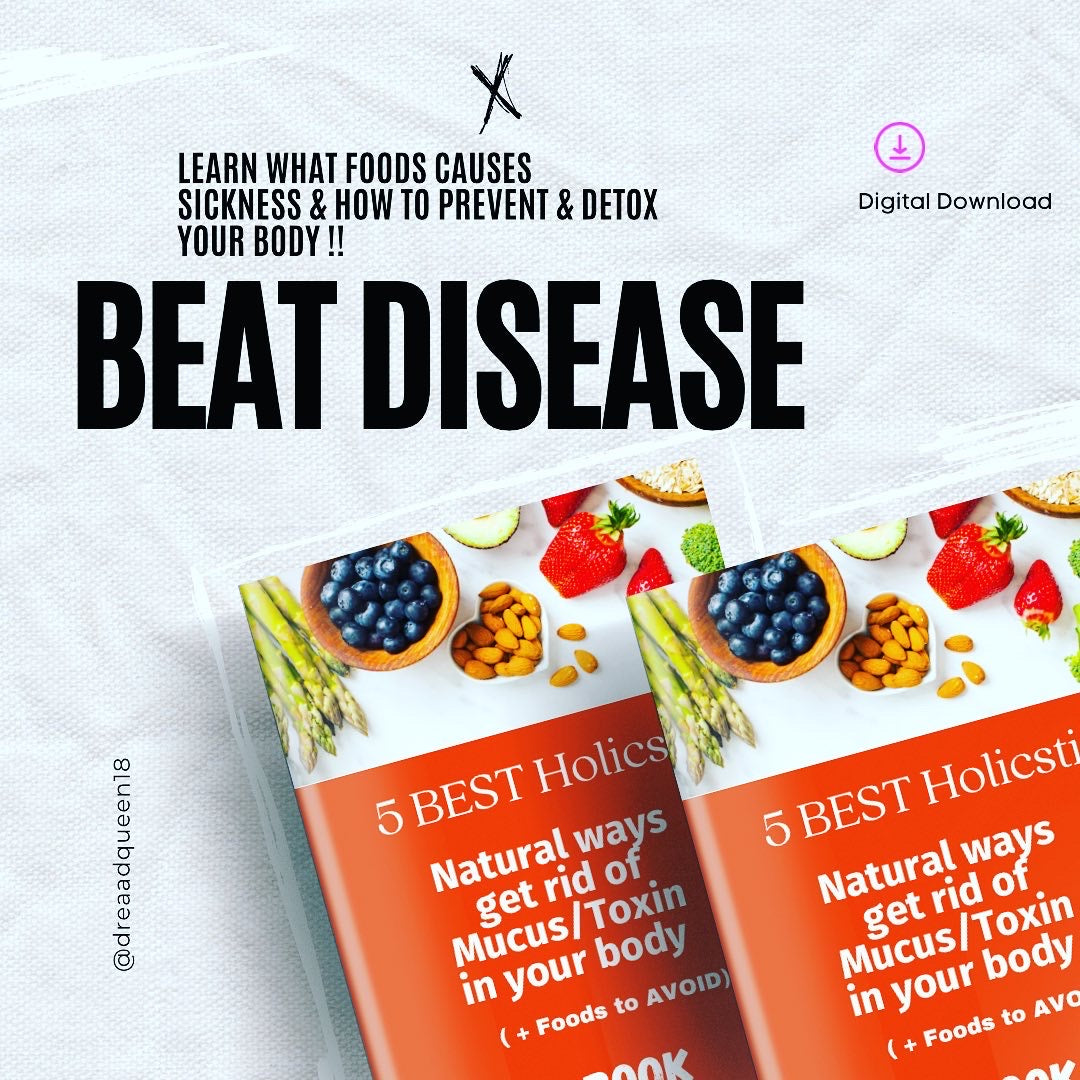 WE WANT TO HEAL YOUR SCALP AND GROW YOUR HAIR & EDGES BACK I CARE ABOUT YOUR HAIR
Welcome to my store, where you can find all things Sherri's Naturals all products are 100% organic Natural & Hollistic and Proven to cure and treat your scalp. Our products are great if you strugging with dry scalp, psoriasis,lack of growth,inflammed follices Our products restore,revuild,stop breakages,add moisture and most of all HEALS SCALP and GREAT FOR ALL HAIR TYPES. I reccomend you order my special vegan formulatedHydration mist and oil with aloe lemongrass teatree and other herbs Hydration mist and oil
SEE YOU AT CHECKOUT !!
Rose Water Hydration Mist

Are you struggling with dandruff,Lack of Moisture? Dryness? lack og growth,Dandruff? this Natutal Organic Mist will do the job cruelty free and good on ALL HAIR TYPES

5 STAR REVIEW

5 STAR REVIEW FROM CUSTOMERS
LACK OF MOISTURE,GROWTH FRRIZZINESS DRY COLOR TREATED HAIR?
If you haven't quite found the shampoo and conditioner of your dreams, then Olaplex No. 4 and 5 will be perfect for you. Olaplex products are designed to work well with all hair types to prevent breakage and this shampoo and conditioner duo can be a treat for your hair no matter what your texture, length, or color is.